Market proven, cross-asset by design
Whether you're a start-up fund or a fund looking to take the next big step, Orchestrade provides a market proven, stress-tested, industry grade portfolio management system to meet your specialized investment requirements.
Hedge funds have distinct needs:
Increasing demand for reporting, operational rigor and transparency from regulators and clients.
Heavy initial and ongoing expenditure on staff and infrastructure combined with the pressure to accelerate the time-to-market
The right infrastructure in place to raise and support increasing AUM without outpacing infrastructure design and scalability
Able to cope with significant changes (up/down) in AUM without impacting levels of service
Orchestrade delivers:
Cost effective turnkey solution with pre-packaged configuration
Low risk and minimal implementation effort
Immediate operational pedigree that assists marketing efforts
Access to sophisticated derivatives technology
Kept to market by continual evolution of analytical models in response to industry changes
Full front to back services enables client to quickly achieve scale
Tried and tested institutional quality infrastructure that can already cope with large AUMs across asset class and instruments
Orchestrade is cross-asset by design and offers unrivalled out-of-the-box capabilities with a comprehensive business process library, a range of best-practice workflow configurations and an extensive collection of market standard APIs, all of which enable rapid deployment and a refreshingly short time to market.
Comprehensive front-to-back functionality
Click a + below to discover more
"Best risk management technology"  With Intelligence HFM European Services Awards 2023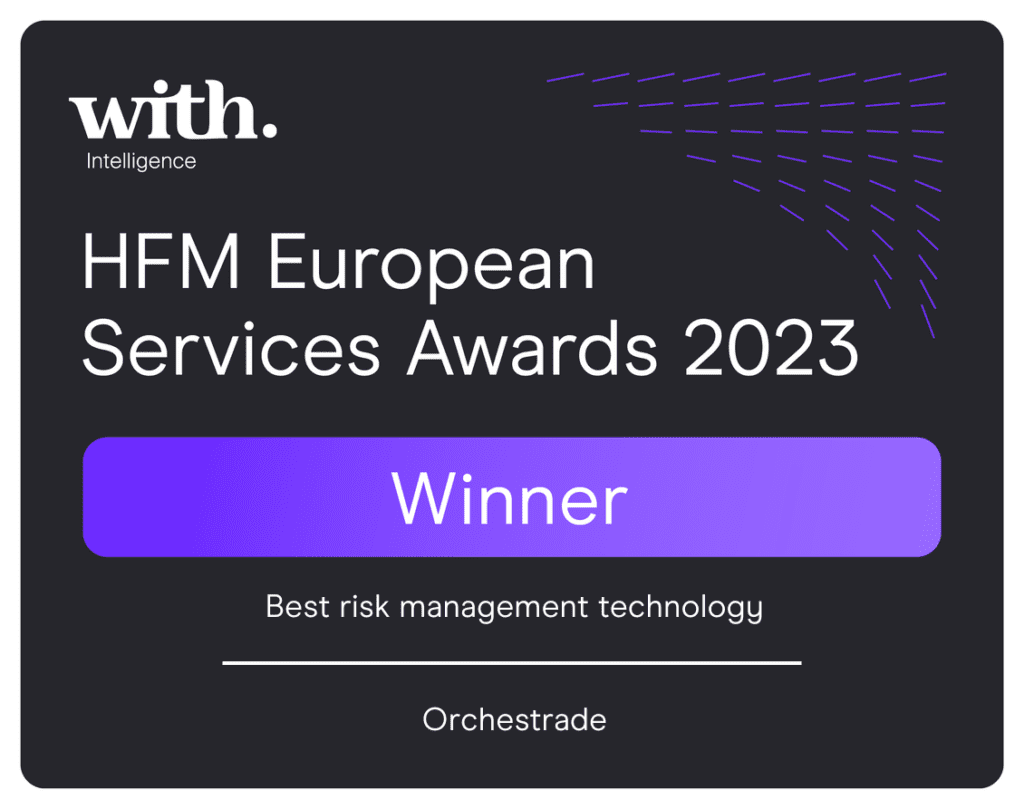 Orchestrade Wins "Best Middle Office Solution" in 2023 FTF News Technology Innovation Awards.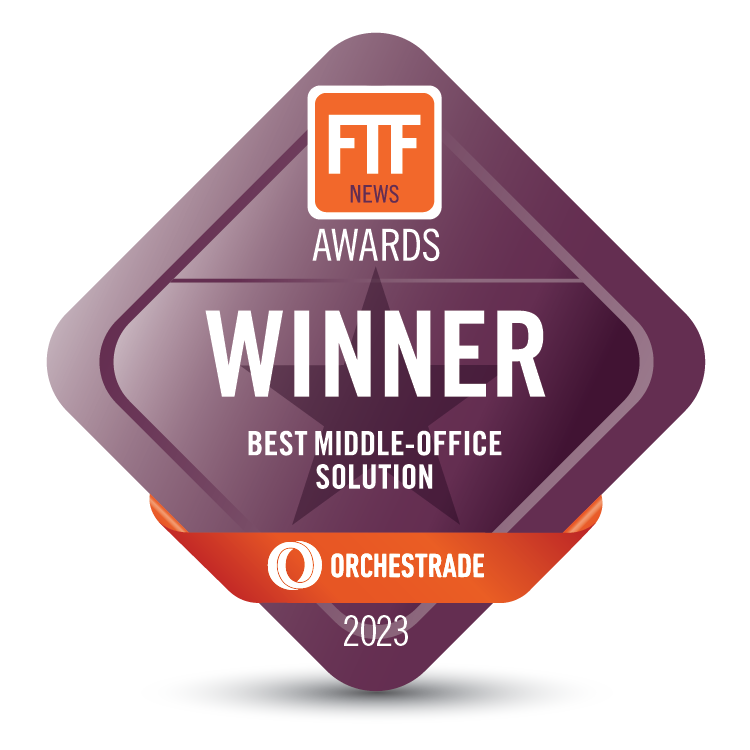 "We wanted to have one user-friendly system with a real-time view of risk and P&L."